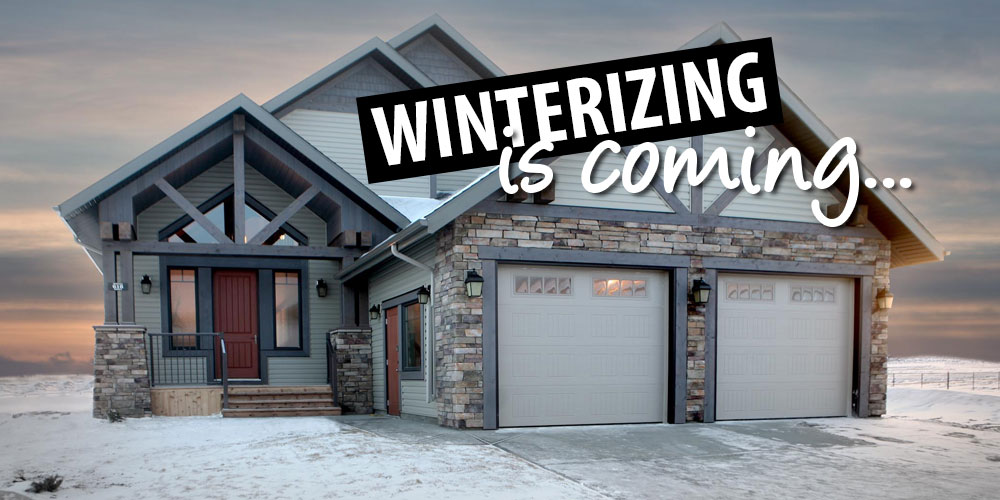 In the coming weeks we'll all have to face that, yes, Winter is Coming --- and so should the Winterizing of your Home. There's nothing we can do to stop it, so we might as well prepare for the long season ahead. If you follow these tips, which might take you a few weekends to get through, you'll save a lot of time money and headaches further down the road.
1. Roof and Gutter Protection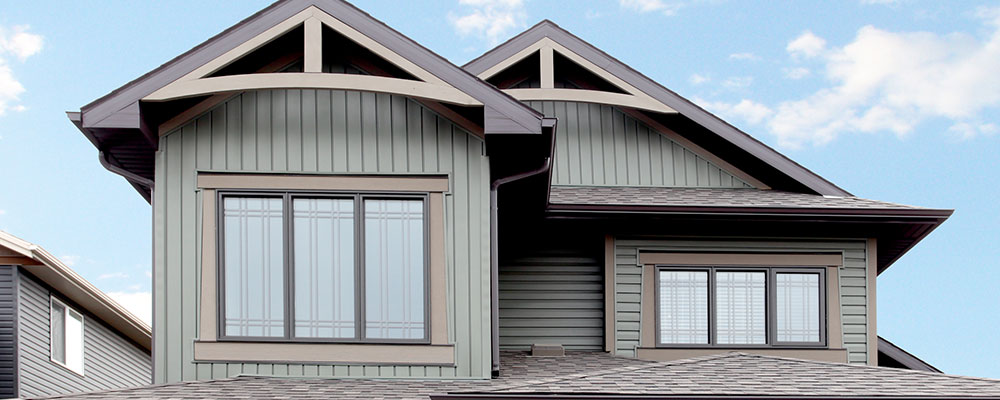 After most of the leaves have fallen, clean out your gutters before the weather gets too cold! After cleaning them out thoroughly, flush with water to loosen any buildup within downspouts. Consider installing gutter guards at this time. Aluminum gutter guards will prevent leaves and debris from clogging your eavestroughs, and are especially useful on two-storey homes, and for older residents who are not comfortable climbing on ladders to clean gutters out.
Consider installing roof de-icing cables that prevent water and ice damage due to snow melting and re-freezing throughout the winter --- a useful product in a climate with constant chinook winds that occur throughout our long winter season.
Use this opportunity to checkover your roof for loose or missing shingles. Now is the time to do these small repairs, rather then in the middle of winter when you realze you have a leak.
2. Foundation and Driveway Repair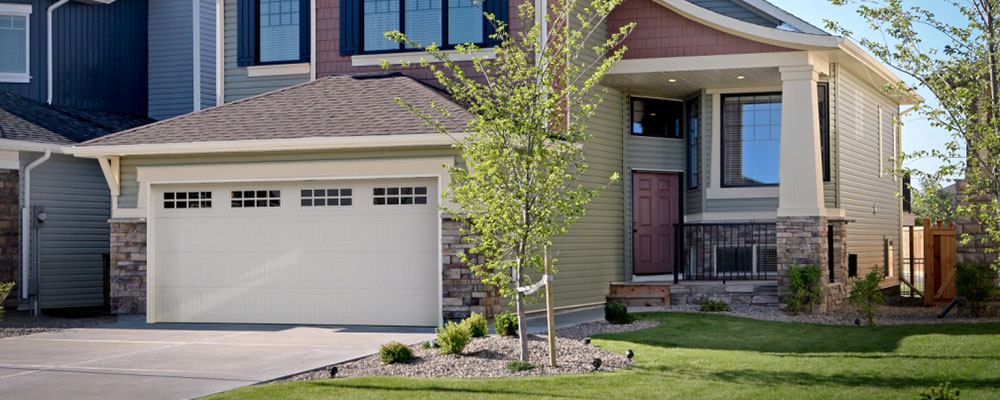 Concrete driveways are quite durable, but they do deteriorate and develop cracks over time. Cracks are due to many things: tree roots, ground movement, as well as our natural freezing and thawing cycles winter and expansion in the summer.
Rather then replaceing entire slabs, (expensive and a lot more work), you may be able to repair and resurface your existing slabs. Fall is the ideal time to mend foundation cracks and coat your driveway with a protective seal. Make sure to clean concrete thoroughly prior filling cracks with concrete mix. After smoothing out, and then leaving to dry overnight, you can spread a resurfacer out. This entire process can be completed easily within a weekend.
3. Exterior Paint & Sealing Windows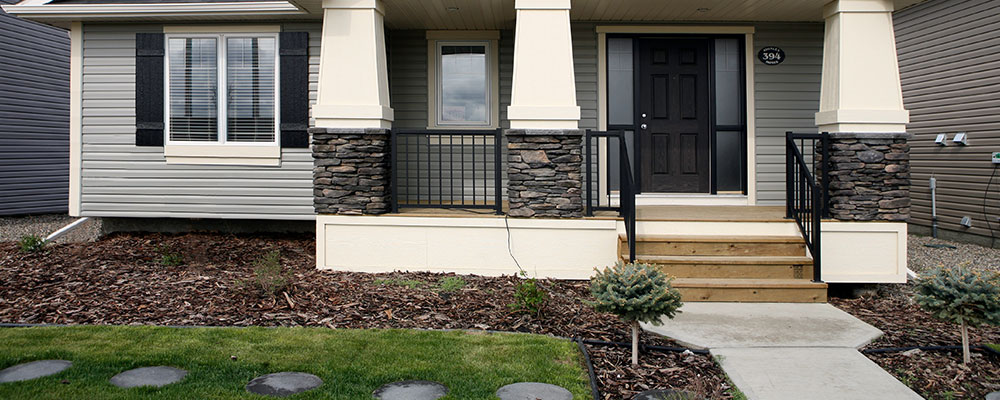 Check your exterior paint each and every fall season. Since weather is most harsh during the winter months, you'll want to make sure none of your paint is peeling away -- a sign that the paint film is no longer protecting the siding of your home. Fixing this now will prevent more costly repairs down the road.
A great investment in any home is to replace old doors and windows to more energy-efficient ones. This will save you money on your energy bills every month. If you cannot afford to replace your doors or windows, weather-seal old windows and doors before the cold weather comes knockin'. Air leaks from windows and doors can be found by moving your hand around the frame. Applying weather stripping and caulk to these areas will help cut down on drafts.
4. Winterize your Yard & Gardens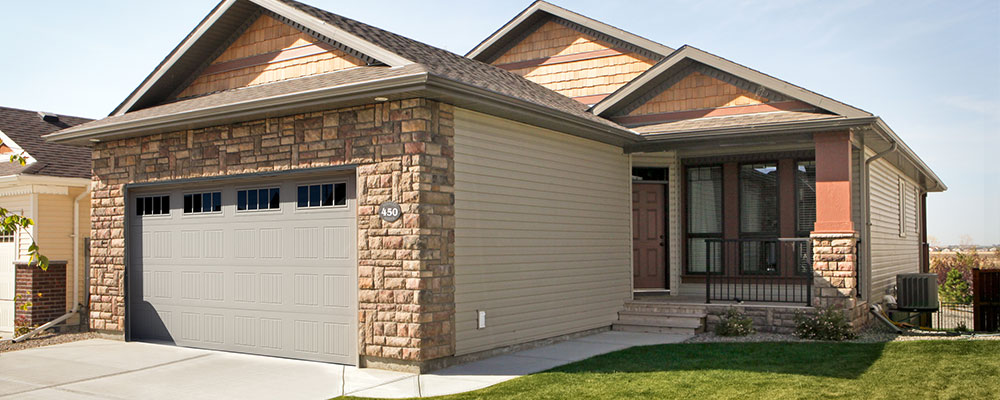 Empty your flower pots and window boxes and pull up any last annuals in your flower beds that are close to the end of their lives. This is the best time to also plant fall bulbs that will come up next spring! You can also check your local gardening store and pick up bushes and trees for 50% off or more and you can plant those along with your fall bulbs.
Clear leaves from the lawn and reseed patchy areas or parts that your dog might have destroyed throughout the summer months. If you have a deer problem, start deer-proofing by covering plants with netting and chicken wire.
After your yard work is complete, and you've used your mower one last time, it's time to gather up all your summer garden tools, clean them off, and store them in either your garage or garden shed.
Prepare all garden equipment for storage, which would include draining fuel from all gas-operated equipment such as your lawn mower.
Make sure to also drain garden hoses and store them indoors for the winter. Shut off all outdoor water valves in cold weather to prevent freezing/breaking pipes.
Lastly, you can fertilize your lawn with a high phosphorus mix to ensure healthy grass in the spring.
Winterize your Porch & Deck Areas: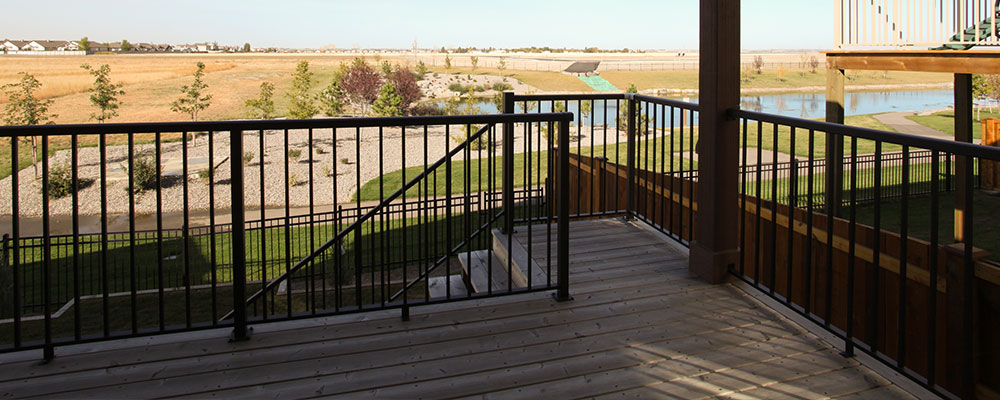 Check all supports, stairs and railings to make sure they can hold up in the winter months when one must rely on them to avoid slipping on snow or ice. This is also an ideal time to apply a coat of sealer to your deck to help protect it against winter weather.
This is also a great time to re-organize your garage, and store all your summer things away like outdoor furniture, cushions, tools, pots, flower boxes and any outdoor ornaments that will not survive the winter weather. This is also the best time to get out winter necessities, such as the snow blower, shovels, salt, de-icer and even your Christmas lights (which can always be put up in warmer weather, and turned on in December).
Remember to empty all pots and flower boxes of all soil and dirt, as in the winter, it can freeze and crack your pots! It's hard to guess when the first blistering snow storm will hit southern Alberta, but it's always good to be prepared with shovels and ice scrapers, then to have to dig through your garage in the middle of a snow storm to find them.